On Friday, July 18, 1997 at 3:00 p.m. during Zippo's 65th Anniversary & the Zippo/Case
International Swap Meet, the red ribbon was cut to open new 15,000-square-foot Zippo/Case
Visitors Center. It houses a large Zippo / Case Store, the new designed Zippo / Case Museum &
the famous Zippo Repair Clinic. The Visitors Center is located at 1932 Zippo Drive in Bradford,
Pennsylvania & greets thousands of visitors from around the globe every year.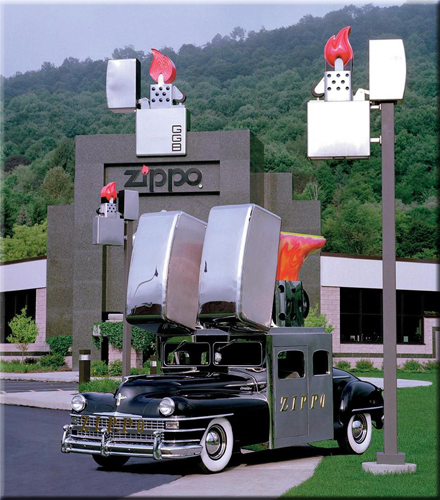 Fourteen 5-foot custom-made Zippo street lighters sitting on 12-foot posts line the drive
leading up to the building. Over the entrance towers a 40-foot Zippo lighter with pulsating
neon flame & the initials GGB, a salute to the company's founder George Grant Blaisdell...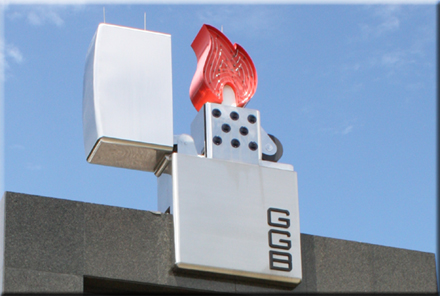 ...& a 10-foot replica of a classic bone-handled Case Canoe three bladed pocketknife.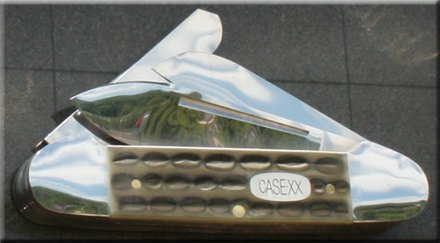 The Zippo family Store & museum that was located next to the manufacturing facilities
at Congress Street & opened its doors to visitors in late 1993 soon became too small to
show their past & present product line. So plans were made to find a new location as a
simple extension of the existing family Store & Museum was not an option.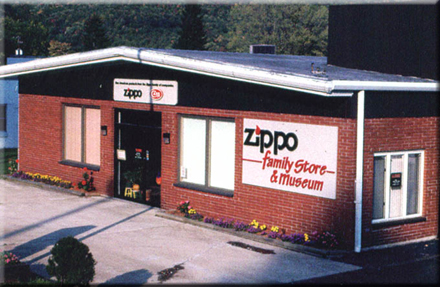 Decisions were made to build a completely new facility and soon after the perfect location
was found just one block north of Zippo Manufacturing Company's production plant on
Congress Street. On Friday, July 19, 1996 during the National Zippo Day Celebration the
ground-breaking ceremony was held between Congress & Chestnut Streets - now known as
1932 Zippo Drive.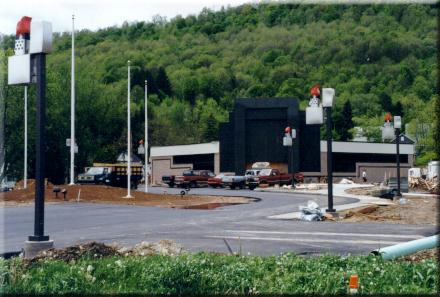 Companies involved in the construction of the new Visitors Center were:

S.M. Gleason & Co. Inc. General Contractors, Bradford, PA
Carl Swanson & Sons, Bradford, PA - Monago's Floor & Wall Covering, Bradford, PA
DeSpirt Mosaic & Marble Co., Inc., Buffalo, NY - Nickel Paint & Decorating, Bradford, PA
George Gigliotti Building, Bradford, PA - Preston R. Abbey Architects, Inc., Bradford, PA
DuPont Mechanical, Bradford, PA - Taylor & Armstrong Construction, Inc., Bradford, PA
Ken Schaming Paiting & Decorating, Bradford, PA - Pure Tech, Inc., Bradford, PA
M.J. Mechanical Services, Inc., Olean, NY - Trahan Tile, Inc., Portville, NY
Mazza Roofing Co., Olean, NY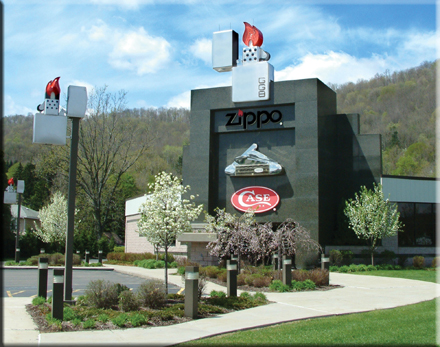 Finally, about one year after breaking ground, on Friday, July 18, 1997 at 3:00 p.m.
the Zippo/Case Visitors Center opened its doors to public for the first time.