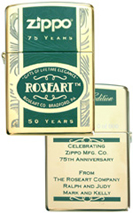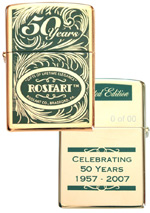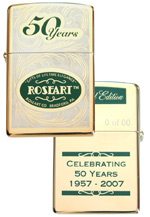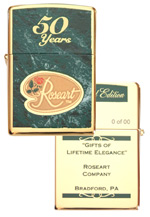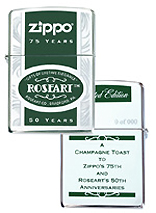 In celebrating this milestone anniversary year for both Zippo Manufacturing & Roseart Companies
a total of 500 custom imprinted, consecutively numbered Zippo lighters were produced.

The first 15 pieces of each model were assembled in a specially packaged collectors set.

It is important to note the unique finishes on these lighters & the special consideration given
to Roseart for their use. The first four are gold plated, which had been dropped as an available
option by Zippo due to the escalating price of gold at the time.

The fifth is Champagne, which was also an uncataloged finish and not available to the average
customer. A printed card explaining this was included in the packaged set.