The four new owners of the Roseart Company are; Ralph A. Rose, Philip's son who was involved with Roseart with Philip, his wife Judith Oliver Rose, their daughter, Kelly Rose Platko & her husband, Mark Platko. After purchasing the company from Philip's estate in 2000, they reopened the doors in April 20, 2002. Their first years have been full of research & development.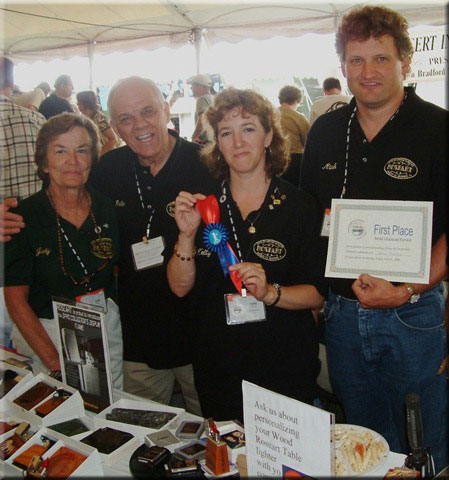 Judy Oliver Rose & Ralph A. Rose, Kelly Rose Platko & Mark Platko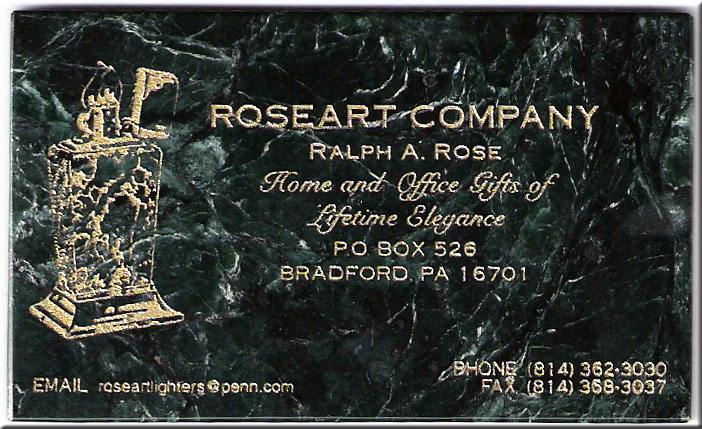 Mr. Ralph A. Rose who makes his home in Derrick City, PA, is the son of the Roseart founder Philip M. Rose. Ralph is married to Judith Oliver Rose (also a partner in the business) & they are the parents of four grown daughters. Mr. Rose is a High School Graduate, a US Army Veteran, & a Graduate of Kimball Union Academy. Currently, Mr. Rose owns & operates Wright Monumental Works Inc. in Bradford. He started working there after his completion of schooling & tour of duty with the U.S. Army. He worked alongside his father, Philip, at both the Wright Monumental & the Roseart Company providing him a great knowledge of the business & the materials of his trade.
Mrs. Judith Oliver Rose, wife of Ralph, is a Graduate of Cazenovia College. She owned & operated Discovery Antiques for 26 years. Currently she works part-time at Wright Monumental Works, Inc.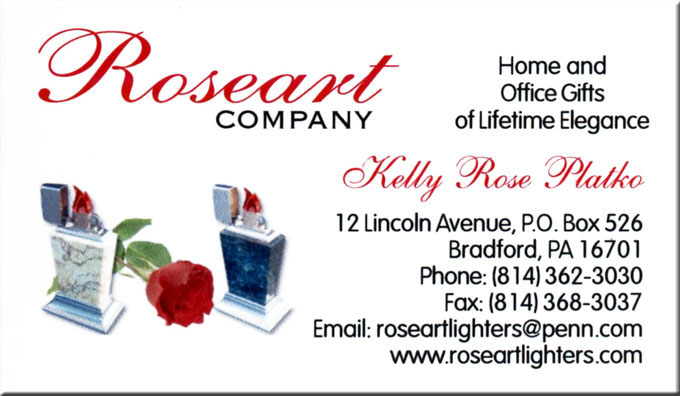 Mrs. Kelly Rose Platko resides at 1025 High Street in Bradford, PA with her husband Mark & their three daughters. Kelly is the granddaughter of Roseart founder Philip M. Rose. She is a High School Graduate & has completed 30 college credits in Business Management from Jamestown Community College & the University of Pittsburgh at Bradford, & she received certification as a Professional in Human Resources from the Society of Human Resource Management. Mrs. Platko worked 23 years at Zippo Manufacturing Company & was the Personnel Manager when she resigned in May 2001 to stay home with her young children. Currently she works part-time at both Companies.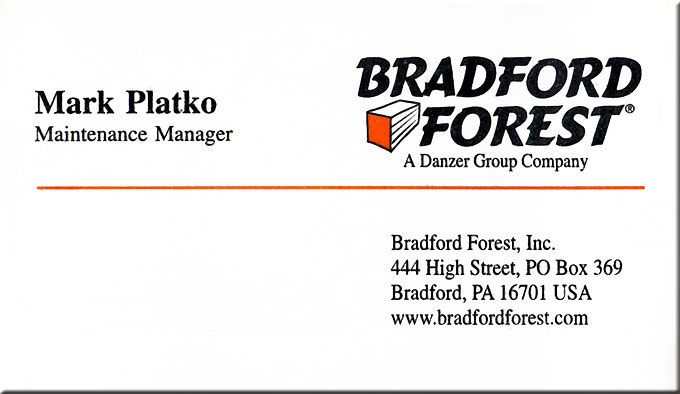 Mr. Mark Platko, husband of Kelly, is a Graduate of Williamsport Trade School. He has worked as an electrician and as an Electrical Inspector. He currently is employed as the Maintenance Manager at Bradford Forest Products in Bradford.
They all have been working with the original inventory & setting up the original showroom located on 12 Lincoln Avenue. They are also looking into new products with different vendors & various materials. Plans are to produce "new" ROSEART lighters made out of similar materials but with some different designs.
All the partners bring unique expertise & talent to this business enterprise & with the artistic creativity & commitment to quality & customer service, valued by its founder, intend to make Roseart a successful & profitable company once again.